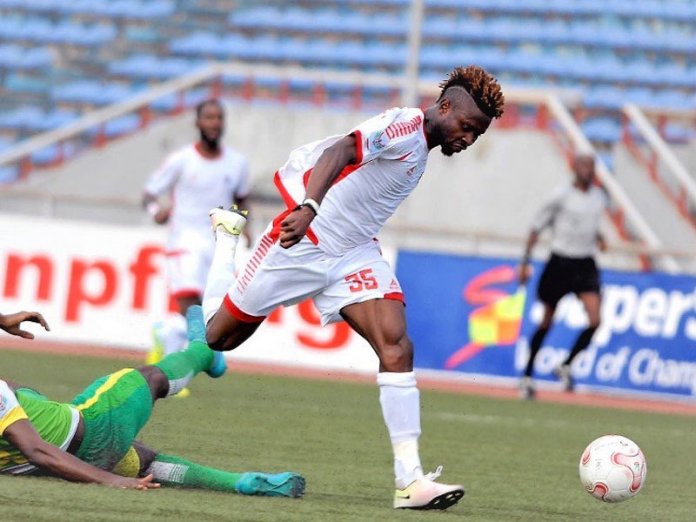 NFF calls for prayers to avert deaths, kidnappings
Rangers International F.C of Enugu has revealed that its forward, Ifeanyi George, who died in a car crash in Abudu, Edo State along with two other players on Sunday is entitled to a multi-million naira insurance compensation package.
General Manager/CEO of the Flying Antelopes, Davidson Owumi, announced this yesterday as part of the welfare to cushion the harsh effect of George's death to his immediate family.
While applauding the pro-active stance of Enugu State government to have its players and officials insured against injuries and deaths, Owumi said yesterday that the insurance brokers who entered into the contract with Rangers have been informed of the death of George.
"The insurance brokers, Premier Brokers Ltd, have been informed about the untimely death of our player, Ifeanyi George, in a ghastly motor accident, Sunday, March 22, 2020 along Asaba-Benin Express road.
"They have commenced the process to have the life insurance compensation process activated so as to have the family of Ifeanyi George fully compensated," stated the former NPL boss.
Owumi further said, "What we have here in Rangers International F.C is the solid display of pro-activeness on the part of Enugu State government under H.E, Rt. Hon. Ifeanyi Ugwuanyi, who graciously approved the insurance policy for all players and officials of the club on request by the management.
"We sincerely appreciate our sports loving governor and number one supporter for this gesture that comes handy in this time of great need."
George who joined the 'Flying Antelopes' fold in 2016 from Enyimba International of Aba played his last NPFL match for Rangers against Adamawa United F.C where he was substituted in the 42nd minute due to an injury.
He was on his way to Lagos for the ten-day break sanctioned by the club due the the suspension of all football activities as a result of the Covid-19 pandemic in the country.
Meanwhile, the Nigeria Football Federation (NFF) yesterday called on all members of the country's football family including stakeholders to pray hard in view of recent deaths and kidnappings of football players which have caused serious concern in the polity.
President of the Federation, Mr. Amaju Melvin Pinnick said the deaths of three footballers in a horrendous auto crash and kidnapping of two others were huge causes for concern in Nigeria's football firmament.
"These sorrowful incidents are becoming too much for us to bear. We must seek spiritual solace and seek help from Almighty God. I am short of words following these deaths and kidnappings. We must all get involved in prayers to Him to stop the tap of grief and sorrow in our football sector.
"I am heartbroken. Not long ago, we lost Tiamiyu Kazeem of Remo Stars Football Club and Chineme Martins of Nasarawa United in different circumstances. We need to call on God to show us mercy and stop these unfortunate happenings.