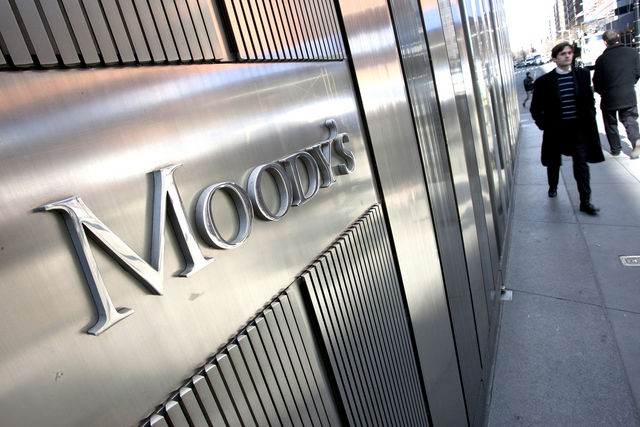 Nume Ekeghe with agency report
The devaluation of the naira will put pressure on assets of banks struggling to raise asset quality to the regulatory threshold, according to Moody's Investors Services.
The Central Bank of Nigeria (CBN) last week adjusted the naira exchange rate against the dollar, a move that will cause concern for Nigerian banks' credit book and capital metrics, "as they have a high proportion of foreign-currency denominated loans," an analyst at Moody's Investors Service, Peter Mushangwe, told Bloomberg.
"However, banks hold good capital buffers," he said.
"Foreign-currency borrowers who do not earn foreign currency will require higher naira cash-flows to meet their obligations, diminishing their repayment capacity," Mushangwe said.
"A weaker naira also increases Nigerian banks' risk weighted assets related to their foreign currency loans, putting negative pressure on their capital metrics," according to Mushangwe.
Meanwhile, Nigeria's one-year currency forward on Monday recorded its biggest fall in more than 10-years after the official naira exchange rate was devalued on Friday. The derivative, which gives an indication of where the currency could trade in a year's time, fell 11.3 per cent against the dollar, Reuters reported.
The non-deliverable forwards (NDF) market traded in London priced the naira at N515 to the dollar in a year's time while naira futures of the same tenor were quoted at N385 to a dollar. Also, the nine-month currency forward fell more than 11 per cent while the shorter maturities were down at least five per cent each. The market differential between one-year naira forwards and futures widened to N130 on Monday, up from N30 in January.