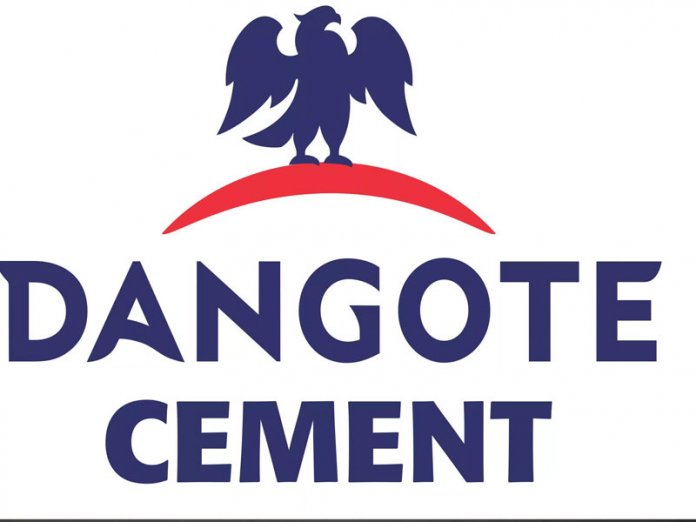 Goddy Egene
In a move to boost working capital and refinance existing short-term debts previously used to fund expansion projects, Dangote Cement (DCP) Plc is contemplating the issuance of bonds under its N300 billion shelf bond registration programme. In a notification to the Nigerian Stock Exchange (NSE) yesterday, DCP said it had obtained approval of its board of directors to access the capital market for medium term debt funding.
According to the cement manufacturing firm, it intends to issue its maiden series of bonds subject to obtaining regulatory approvals and favourable market conditions.
"The process of obtaining requisite approvals from the Securities and Exchange Commission (SEC) for issuance of the Series 1 bonds has begun. The management of DCP has disclosed that the proceeds of the Series 1 bonds would be used to refinance existing short-term debts previously applied towards cement expansion projects, working capital and general corporate purposes. Book building for the Series 1 bond will commence following approval of transactions by SEC," the company said.
Although the amount to be raised in the Series 1 has not been made known, market operators said the move by DCP to raise bonds to refinance short-term debts was a good strategy that would put less strain on its internally generated liquidity.
DCP, which is the largest company by capitalisation on the NSE and largest cement producer in sub-Saharan Africa with an installed capacity of 45.6 metric tonnes per annum, recently announced a dividend of N16 per share for shareholders for the 2019 financial year.
DCP recorded a revenue of N891.671 billion in 2019, compared with N901.213 billion in 2018. Profit before tax stood N250.47 billion, while profit after tax printed at N200.5 billion.
Shareholders of DCP last January approved the proposal of the company to buy back 10 per cent of its shares in a bid to improve return on equity and create better investor value.
The shareholders commended the board and management, saying the move would enhance their value in the company.
Meanwhile, trading at the stock market opened for the week on a negative note as the NSE All-Share Index fell 2.2 per cent to close at 21,700.98 while market capitalisation shed N259.2 billion to be at N11.3 trillion. The decline was due to price depreciation in the banking tickers such as Guaranty Trust Bank Plc, Zenith Bank Plc and Stanbic IBTC Holdings Plc.