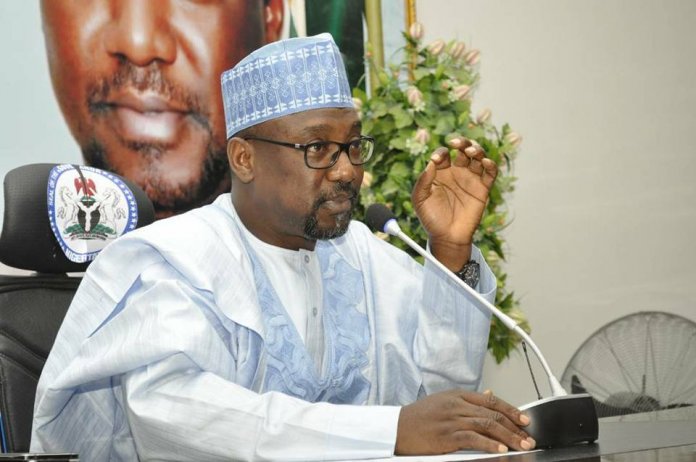 By Laleye Dipo
Niger state government has restricted the movement of people throughout the state in the day time following Governor Abubakar Sani Bello's announcement of a 12-hour statewide curfew.
The curfew according to the Governor is from 8am to 8pm the period most business activities take place and will become effective on Wednesday.
In a broadcast to the people of the state, Bello also said that civil servants on grades level 1 to 12 should remain at home with the exception of workers on essential services who are allowed move round to perform their duties.
The governor in the broadcast directed all traditional rulers to ensure almajiri schools in their domain were closed immediately while also banning all hawking and street begging.
The governor declared: "Niger State Government will enforce all preventive measures as advised by Nigeria Centre for Disease Control (NCDC), especially social distancing and hand washing routines" adding that : "All public and private schools and institutions in Niger State are to remain closed" from Monday.
Bello reduced the number of people that can gather at a given event from 50 to 20 directing that all public offices including Ministries, Departments and Agencies should provide hand washing items at the entrance of their facilities.
"The general public including market men and women must practice social distancing and hand washing with soap regularly" he ordered before advising the public to be "vigilant, adhere strictly to personal hygiene, social distancing and seek medical attention in the event of symptoms.
"We also call on individuals with travel history from countries and states with cases of coronavirus disease (COVID-19) to ensure self-isolation and report to the nearest Health facility in the state"
Bello disclosed that government had strengthened its surveillance system to detect any case of coronavirus disease (COVID-19) including investigation and monitoring of any outbreak adding that the Isolation Centre at General Hospital, Minna and isolation rooms in all the General Hospitals have been upgraded.