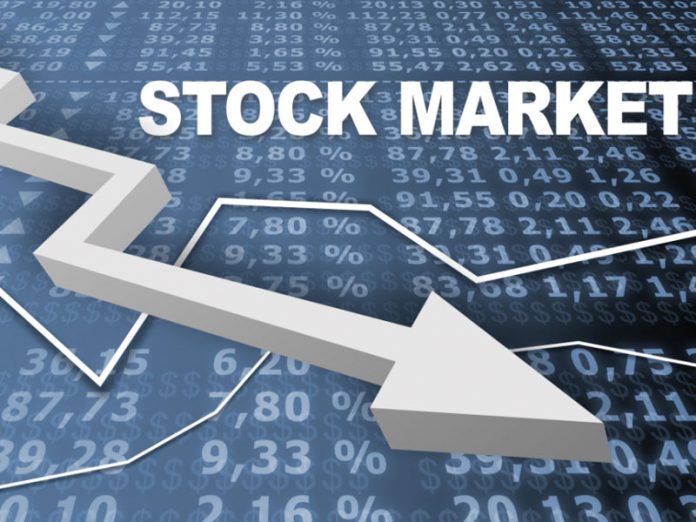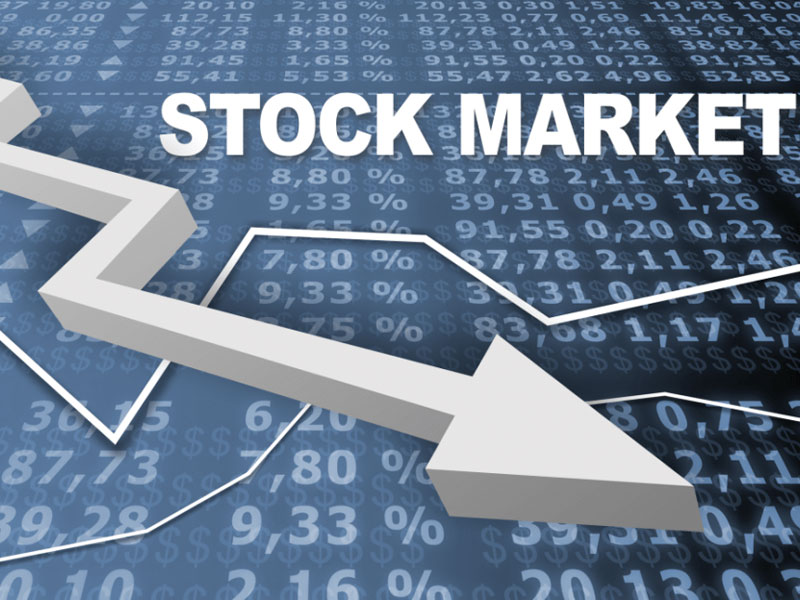 By Goddy Egene
Losses at the stock market moderated last week despite the ravaging negative impact of the COVID-19 and weak oil prices on the global economy.
The market had lost over N1.8 trillion the preceding week with the Nigerian Stock Exchange (NSE) All-Share Index (ASI) recording an unprecedented decline of 13.49 per cent.
However, the decline was lower than the previous week as the NSE ASI fell by 2.35 per cent to close the week at 22,198.43, while market capitalisation shed N279 billion to close at N11.568 trillion. All other indices finished lower with the exception of NSE Banking, NSE Insurance and NSE Oil/Gas which appreciated by 0.29 per cent, 2.8 per cent and 0.22 per cent.
According to market analysts, investors would continue to react to news surrounding the crude oil market as well the Coronavirus.
Analysts at Afrinvest research analysts had expected this record bearish performance, "as the economic outlook of the country remains uncertain."
"Coronavirus is rattling the healthcare, financial and economic systems around the world. Although, the impact on Africa countries initially seemed to be limited to the external account and financial markets, which are considered secondary due to net foreign capital reversals.
"However, with an increasing number of cases in the continent, monetary and fiscal authorities are forced to double down on their efforts to curb the spread of the virus, as the primary impact of the outbreak is set to add an extra layer of domestic challenge to the growing problem," the analysts said.
Looking at other markets in Africa, analysts at Afrinvest said Egypt's EGX30 emerged the top laggard, shedding 17.8 per cent while Mauritius' SEMDEX trailed, falling 16.7 per cent. Likewise, Morocco's Casablanca MASI and Kenya's NSE 20 indices fell 9.8 per cent and 4.7 per cent respectively, while the Ghana's GSE declined by 0.2 per cent.
"In the BRICS market, there was a bearish performance as all indices under our coverage trended southward. Brazil's Ibovespa index led laggards, down 13.5 per cent while India BSE Sens index lost 12.3 per cent.
"South Africa's FTSE/JSE All Share index fell 9.0 per cent despite the central bank cutting rate by 100bps and injecting liquidity into local markets. Similarly, Russia's RTS and China's Shanghai Composite depreciated 7.2 per cent and 4.9 per cent respectively," Afrinvest said.
The analysts noted that in Asia and the Middle East, performance was largely bearish as four of five indices closed in the red. Turkey's BIST 100 index led laggards, down 9.9 per cent, followed by UAE's ADX General Index and Saudi Arabia's Tadawul ASI which declined 6.0 per cent and 1.4 per cent in that order.
"Similarly, Thailand's SET Index closed the week 0.1 per cent lower. On the flip side, Qatar's DSM 20 index emerge the lone gainer, advancing 4.2 per cent after the government announced QR75.0 billon financial package for the private sector and another QR10bn fund infusion into the QSE in view of the challenges posed by Covid-19," they said.
Similarly, performance across the developed markets was bearish. In the United States markets, the S&P 500 and NASDAQ fell 9.9 per cent and 8.8 per cent respectively despite a $1.0 trillion emergency stimulus.
"Likewise, Hong Kong's Hang Seng and Japan's Nikkei 225 indices declined 5.1 per cent and 5.0 per cent respectively while the United K's FTSE All-Share index dipped 4.0 per cent. Germany's XETRA DAX and France's CAC 40 indices depreciated 2.5 per cent and 1.5 per cent in that order despite Germany's $600 billion stimulus," the analysts said.
Market turnover
In line with the negative trend, the volume of trading also declined as investors traded 2.804 billion shares worth N32.559 billion exchanged in 31,715 deals, down from 3.964 billion shares valued at N43.703 billion that exchanged hands in 26,054 deals.
However, the Financial Services industry (measured by volume) led the activity chart with 2.508 billion shares valued at N25.292 billion traded in 23,243 deals, thus contributing 89.44 per cent and 77.68 per cent to the total equity turnover volume and value respectively. The Conglomerates followed with 60.873 million shares worth N105.948 million in 767 deals. The third place was Services industry, with a turnover of 51.296 million shares worth N117.545 million in 350 deals.
Trading in the top three equities namely, Zenith Bank Plc, Guaranty Trust Bank Plc and FBN Holdings Plc accounted for 1.635 billion shares worth N21.282 billion in 15,631 deals, contributing 58.3 per cent and 65.4 per cent to the total equity turnover volume and value respectively.
Investors also traded a total of 15,121 units of exchange traded products (ETPs) valued at N87.766 million in seven deals, compared with a total of 75,285 units valued at N472.951 million transacted the previous week in six deals. The bonds market recorded 16,204 units of Federal Government bonds valued at N19.101 million exchanged in eight deals, compared with a total of 62,290 units valued at N71.461 million transacted the previous week in 18 deals.
Top price gainers and losers
Meanwhile, 35 equities appreciated in price during the week, higher than two equities in the previous week, while 27 equities depreciated in price, lower than 64 equities in the previous week. Cadbury Nigeria Plc led the price gainers with 26.2 per cent, trailed by NPF Microfinance Bank Plc with 23.5 per cent. United Capital Plc chalked up 20.5 per cent, just as Caverton Offshore Support Group Plc garnered 20.1 per cent. Union Bank of Nigeria Plc gained 20 per cent, while African Prudential Plc and Eterna Plc went up 18.8 per cent and 18.3 per cent in that order.
Julius Berger Nigeria Plc, NAHCO Plc and Wema Bank Plc appreciated by 17.3 per cent, 14.1 per cent and 11.1 per cent respectively.
Conversely, WAPIC Insurance Plc led the price losers with 22.2 per cent, trailed by United Bank for Africa Plc with 18.7 per cent. May & Baker Nigeria Plc shed 16.7 per cent, just as Dangote Cement Plc and Transcorp Plc lost 15.2 per cent and 14.2 per cent respectively. Skyway Aviation Handling Company Plc and Presco Plc 10.1 per cent and 9.8 per cent in that order.
Flour Mills of Nigeria Plc, Arbico Plc and Ardova Plc shed 9.8 per cent respectively.