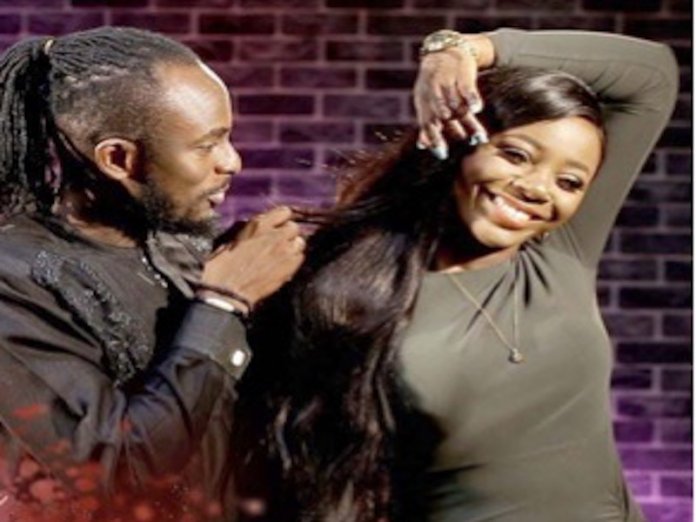 Vanessa Obioha writes that as the new dating reality game show inches closer to the finale, the Love Pad is thrown into a frenzy with spats between couples and other love guests
What started with 11 couples vying for a shot at love is now down to eight couples. MiCherry (Michael and Cherry), Jeriton (Jerry and Meriton) and Jelo (Jenny Koko and Louis) have been checked out from the ongoing dating reality show Ultimate Love on DStv and GOtv.
Having spent more than a month together in the Love Pad, the contestants known as Love Guests are becoming accustomed to their partners strengths and weaknesses, likes and dislikes and with the guidance of the counselor, Adesuwa Onyenokwe (Aunty), they are working towards building a lasting relationship that will ultimately stand the test of time.
Moreso, with the weekly masterclasses from professionals on relationships, the love guests are enlightened on various ways to keep their relationship loving and lasting. In the past two weeks, the Love Pad has hosted Praise Fowowe, a couple and family systems engineering expert; and Olawunmi Esan, a sex therapist. Fowowe talked about relationship compatibility and planning for the future, while Esan covered the issue of sex and everything it entails in relationships and marriages, particularly on compromise and non-deprivation of sexual needs.
But love, as beautiful and magical as it sounds, is more than just a four-letter word. It requires mental, emotional and physical work. The love guests are becoming more aware of the challenges that come with keeping a relationship. From disagreements to making key decisions that will have an overall impact on their lives.
For instance, JayKech (Jay and Nkechi) dilemma with religion and sex. Nkechi is a Catholic and will like her family to attend church with her. But Jay has a different philosophy. As long as he is good and kind, he is okay with life and doesn't mind if Nkechi takes the children to church while he relaxes at home. An attempt to resolve this issue is yet to be successful. Nkechi also detests Jay's insistence on finding out her past sexual encounters. Nevertheless, the couple are taking things one day at a time.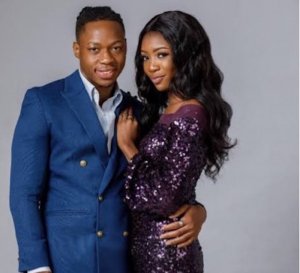 There is also ObiEbi (Obichukwu and Ebiteinye). The duo are good humoured but they are also very sensitive. Ebi doesn't like it when her partner complains about her weight or when he disregards her opinion. Obi on the other hand is trying his best to make her feel comfortable with him as much as possible. Their disagreement escalated to the point that they individually requested for a check-out. After several interventions from Aunty, Ebi decided to show her love to Obi via a romantic date last week.
Iyke and Theresa together known as Iykeresa seemed to be the dream couple. Their compatibility is so visible such that their parents are already in talks on how to make the relationship between their children more than just a reality game. Nonetheless, the pair are not spared from the usual couple spat. A recurring issue between them is the change of surname. Though they are yet to reach an agreement, the couple are confident that they can have a solid relationship.
The couple that have been hit most but still show admirable maturity is Roksie (Rosie and Kachi). Despite their rocky start, this couple has shown extraordinary maturity that fans are already tagging them the Ultimate Couple of the show.
Recently, during a one-on-one session with Aunty, Rosie revealed that she had two children. Kachi was aware of her having a child but two? Rosie disclosed that the child was taken away from her when it was four months old. While many assumed that the shocking news which happened 13 years ago will capsize their ship, the couple had become closer instead. Kachi has remained immensely supportive of Rosie and has vowed to take care of her and her son. There have been mild arguments about the issue of relocation to Abuja and how to organise their potential family, but that has not stopped the couple from now being cosy. The initially reluctant Rosie now calls her boo "baby".
The 'X-Party' almost ruined the groove in the Bolar (Bolanle and Arnold) camp. Arnold's ex paid a surprise visit and nearly shook the tables after giving Arnold an ultimatum to choose between her and Bolanle. Her appearance at the party troubled Bolanle who needed the assurance that her love was reciprocated. The brief discord occurred at a time when the couple were getting closer after weeks of seemingly unending argument. They have, however, reconciled and are buzzing as the fire of love has been rekindled. Unlike other couples, Bolar seems not to have an issue of relocation as Bolanle has agreed to relocate to Lagos.
For Chivia (Chiddy Bankz and Sylvia), their ship is still sailing smoothly. The couple, who both came in after the show's start, have grown to like each other. They have put behind the accusations of plastic display of affection and have been unrestrained in showing how thrilled they are in each other's company, with the highlight being the big kiss at the dining table. Apart from disagreements about relocation and early bath, the couple hasn't had a major quarrel, with Sylvia already stating her desire to bear her boo's surname.
No couple has attracted as much controversy as PreshDavid (Presh Talker and David Wilson). The pair became the early target of their fellow love guests after David Wilson ditched Rosie for Presh Talker. The couple then began to have their own challenges, particularly dealing with pressure, abandoning meals and determining who is right or wrong in an argument. They have however bounced back and bent on ironing things out, with David Wilson stating marriage to his partner is only a matter of 'when'.
The adventure of Double Chris (Chris Adanna and Chris Ville) in the Love Pad has been a fascinating story. The couple were paired after Chris' previous partner, Uche, surprisingly checked out from the show. At first, the pair showed no chemistry but with the calming and reassuring words of Aunty, they gradually found their common ground. Nowadays, the couple seem almost inseparable.
Sometimes, the drama in the house goes beyond partners. With the Sunday live nominations putting pressure on the contestants, the friction among couples keeps intensifying. Recently, Arnold and Jay who were close buddies have been having troubles. Arnold felt Jay betrayed his trust when he nominated him and his partner for possible check-out. Returning the favour, he nominated JayKech for possible eviction today. However, the duo have been skating on thin ice, using every opportunity to split hairs. From accusations of side talks to perceived hostility, Jay penned a letter to Aunty, revealing his discomfort in the house. Aunty intervened and hopefully, the two former friends can sink their differences.
Although, the mission is to find love, what better way to bond with a partner than taking part in tasks and games. Each week, love guests engage in different tasks that showcase the best of Nigerian culture. From re-enactment of the Oba of Benin's coronation, the Nupe traditional day to cooking of a northern Nigeria delicacy and developing their vocational skills through pottery (making of a mini-clay pot) and raffia basket.
The couples also play the weekly challenge where winners can claim the Love Nest. They are giving interesting activities such as making up their partner or dressing a mannequin like their partner. PreshDavid are the current winners.
Also, the couples game was recently introduced and Roksie emerged first winner of the game.
With the show inching closer to an end, fans of the show will find out which of the love guests can provide Naija's most enchanting love story yet and emerge as the ultimate couple, claiming the grand prize totaling N5 million, a lavish traditional wedding and a dream home, only by staying tuned to DStv channel 198 and GOtv channel 29.