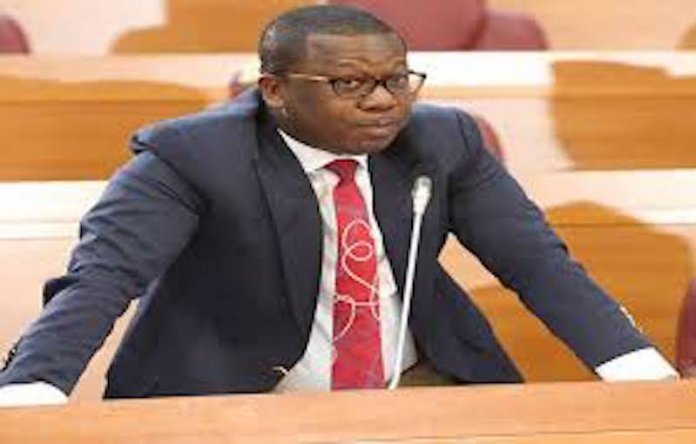 How is the love life and love story of Hon. Folajimi Lai-Mohammed like Quantum Mechanics? One of the most interesting thought experiments ever thought up is called 'Schrödinger's Cat', after the Austrian novel physicist and Nobel laureate, Erwin Schrödinger, who devised it in an effort to interpret/explain Quantum Mechanics. He said to place a cat in a sealed box, alongside a radioactive atom (which could kill the cat). Until the box is opened, there is no telling whether the cat is alive or dead; therefore, it is – in a sense – both dead and alive. Neat.
Folajimi Lai-Mohammed is the son of the well-known and love-hate man of television, the Minister of Information and Culture, Alhaji Lai Mohammed. Hon. Folajimi Lai-Mohammed is also a member of the Lagos State House of Assembly (repping Ikeja 1 Constituency). A fine and well-spoken man, Hon. Mohammed has taken arms against the tides that surround Nigerian lawmaking with a strong will, determination and bravery and a smidge – a pinch of a pinch – of his father's influence.
The wife of Mohammed, Mrs. Idowu Lai-Mohammed, is also a well-to-do and well-placed newsmaker and spotlighter. She is reportedly the daughter of the late Chief Solomon Ayoku, the owner of Golden Gate Restaurant, and a very popular socialite. While already a beloved of the Lai-Mohammed household, it wasn't that long ago that she braved the flashing lens of media for her appointment by former Governor Akinwumi Ambode to the Executive Secretary of Lagos Environmental Sanitation Corps (LAGESC) seat.
It has been on the media waves recently that the marriage ties between Folajimi and Idowu have been threading out, leading both parties too exhausted to continue. In other news, Folajimi and Idowu are allegedly broken up and have broken out of their wedlock.
Although nothing is inherently new or strange about this news (the world is itself already a broken place), there has been an equal news frenzy that the marriage is still very intact, very alive, and will continue to be so. So, curiouser and curiouser.
What is interesting about their matrimony is that there really have not been sightings of one party abusing the other, or one leaving the other's house to be re-joined to father and mother. It has been a few quiet years from that household. And then these rumours.
So, the answer to the question of 'How is the love life and love story of Hon. Folajimi Lai-Mohammed like Quantum Mechanics?' is simply "It is active and inactive at the same time!".