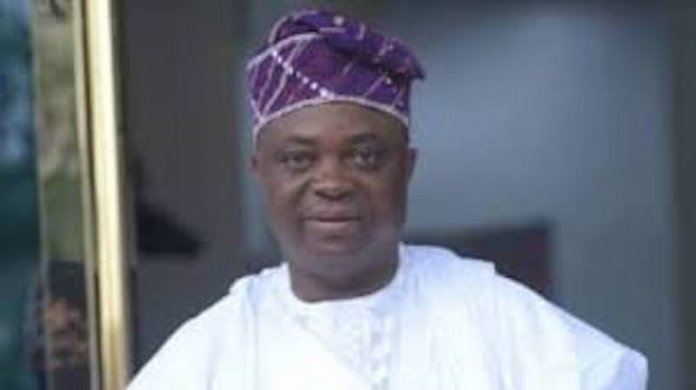 The Swiss educational reformer, Johann Heinrich Pestalozzi, said "He who bears the interests of humanity in his breast, that man is blessed." He meant also that it takes a blessed kind of man to look beyond personal interest and touch the world. Those are the things we are remembered by. And because this is true in a thousand and one worlds, Otunba Timehin Adelegbe is a man blessed, and one who shall not soon be forgotten.
It has not been a full year since Otunba Timehin Adelegbe, the former Commissioner for Commerce & Industry in Ondo State, was installed into the National Assembly as a representative for the Ose/Owo Federal Constituency of Ondo State. And yet, in that pinch of time, he is already featuring in the thanksgiving prayers of many a disadvantaged man – and not the 'Thunder fire am' or 'God punish am' prayers that are a ride-along for some of the Nigerian political community. Like the Biblical Job, Adelegbe is turning out to be eyes for the blind, and legs for those who are lame.
His first public act of philanthropy came sometime in September 2019. Around this period, Otunba Adelegbe launched the first instalment of his Empowerment Scheme: the financial sponsorship of about 350 men and women – all of them from his Ose/Owo Federal Constituency.
Being a man of progress, the second instalment has been reported to have benefitted about 850 artisans and small-scale entrepreneurs, all of whom are expected to put their hands to the plough and reform themselves and the rest of Ose/Owo Federal Constituency in due time.
Altogether, Otunba Adelegbe has launched two Empowerment Schemes – in the eyes of the public, that is (there is no telling the countless sponsorship that goes on behind closed doors). Both of these have been targeted at folks who will be driven to make treasures of Otunba Adelegbe's gifts, and give back to their constituency and Ondo State eventually.
Consequently, Otunba Timehin Adelegbe is a glaring example, a paradigm of true polity, one who has raised the bar several feet above the floor and improved the chances of ordinary folk doing the same. It is a time of firsts for the good people of Ose/Owo Federal Constituency, in good work and representation.