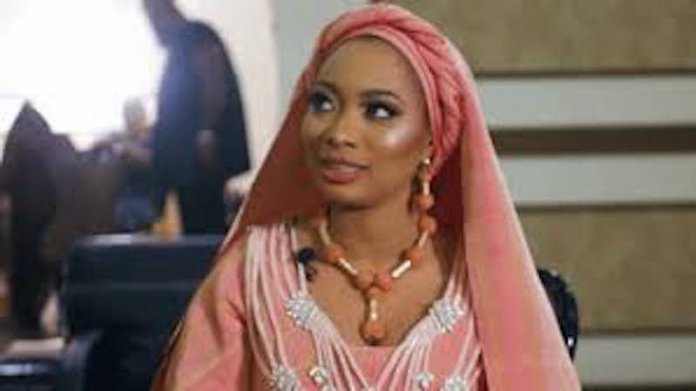 One of the most shattering, out of the blue incidents of 2020 in Nigeria's polity and society is the dethronement of Sanusi Lamido Sanusi from his position as the Emir of Kano. That action has been shown to start off rolling stones in different directions. Recent events however, give more intimate insights into the whole drama, with a certain person of interest – who is close to the action – speaking up. That person is none other than Fatima Ganduje-Ajimobi, the daughter of Governor Abdullahi Ganduje.
While numerous powerful individuals are being deliberately silent on whether or not they support the decision to dethrone Sanusi, Fatima Ganduje-Ajimobi glided out of conventional obscurity to state that her father's decision to push out the former governor of Central Bank of Nigeria (CBN) was judicious and the move of a master chess player in the game of politics. In other words, naysayers are not Ganduje's mates.
Fatima Ganduje-Ajimobi made these remarks on social media, highlighting Governor Ganduje's educational qualification (a doctorate in public administration) as the underpinning factor for his excellent grasp of the politicking game. She further drew attention to the fact that there were no insurrections or revolt from the people of Kano following her father's move – not even when the new Emir was installed. This, says she, is evidence of democracy – a system that allows for personal sentiment or objectivity.
Those who have a thing for these things have pointed out that Fatima's comments are in response to certain remarks that have been made against her father, especially an alleged comment made by former Kano state Governor, Rabiu Kwankwaso who somehow implied that the people of Kano have no love for Governor Ganduje.
Regardless, Fatima's comments have sparked off numerous bonfires, with many Nigerians pointing the sharper end of the sword towards Fatima. Needless to say, most of these have not been kind. However, Fatima does not seem to care. The integrity of her family, it seems, is much more important to her than the alleged scandals of marriage or on-screen embezzling that various social media handlers are pointing out.
In any case, Fatima Ganduje-Ajimobi is her father's daughter, and will continue to support his decisions with her last breath, as any loyal daughter would.