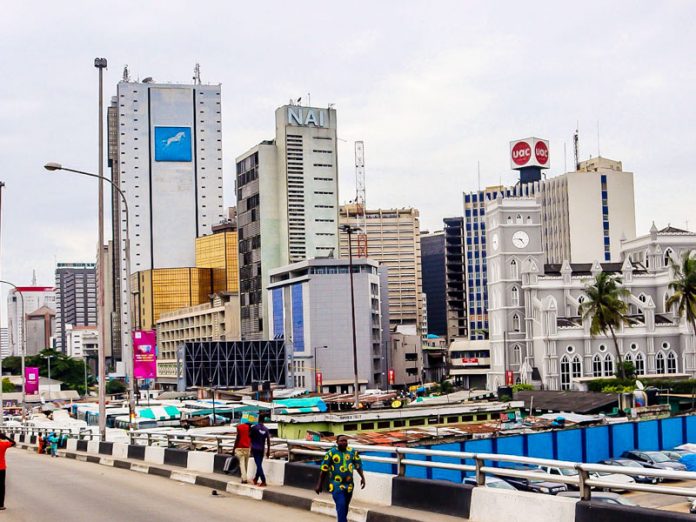 James Emejo assesses the recent responses by both fiscal and monetary authorities to the current threat posed by the outbreak and spread of the Covid-19 pandemic to the global and domestic economy
No doubt, the recent outbreak of coronavirus (Covid-19) pandemic has brought world economies to their knees with bleak future prospects and Nigeria is no exception.
As a result, the World Bank alongside other ratings agencies have had to consider a downward review of global growth potentials for 2020.
Since the outbreak last December in China, and subsequent spread to several parts of the world including Italy, United States, Germany, Britain, France among other European countries and Africa in particular, world economic fortunes have nosedived, sending both the domestic and global stock market crashing as well as global crude oil price, which went as low as $25 per barrel at a point.
The virus had also come with huge human cost, killing over 9,000 people globally while hundreds of thousands have been infected, a dire situation, which had led to major lockdowns in several parts of the world.
To contain the spread of the virus, several countries have further restricted international travels and curtailed movements while key sectors of the economy including aviation, manufacturing, tourism, financial services among others have shut down.
As a result, the Nigerian economy is currently in a dire situation given that it relies 80 per cent on oil revenues to survive. And with an economy, which is largely undiversified, it is only a matter of time before the full consequence of the outbreak is unleashed.
Given that the country also relies heavily on China and other European nations- all of which are currently battling the coronavirus- for its imports, there are further concerns that it is only a matter of time before cost- push inflationary pressures begin to manifest.
The situation is further compounded by the fact that Nigeria is also battling the Covid-19 outbreak, having been imported into the country by travelers. About 12 cases have so far been confirmed, leading to speculations that the country will soon be under lockdown to manage the crisis as some states had already shut down public and private school schools.
If anything, the Covid-19 outbreak has brought major strain on government revenues, especially Nigeria, which relies mainly on oil to finance its annual budget.
And as countries continue to reel out emergency intervention programmes to address the current situation, the Central Bank of Nigeria (CBN) last week unveiled a number of policy initiatives aimed at reducing the adverse impacts of COVID-19 pandemic on the economy, a development which was commended by analysts.
The apex bank further announced its decision to increase its intervention to boost local manufacturing and import substitution with the injection of an additional N1 trillion across all critical sectors of the economy.
The CBN's intervention include an extension of the moratorium on the apex bank's intervention programmes, interest rate reduction, creation of a N50 billion targeted credit facility and credit support for the healthcare industry. Others are strengthening the CBN's Loan to Deposit Ratio (LDR) policy and regulatory forbearance.
The CBN Governor, Mr. Godwin Emefiele, had announced a moratorium of one year on all principal repayments, effective March 1, 2020, as well as interest rate reduction on all applicable CBN intervention facilities from nine per cent to five per cent per annum for one year effective March 1, 2020.
He said the total CBN intervention facilities through the Commercial Agricultural Credit Loan Scheme, the Anchor Borrowers' Programme (ABP) and the Agric, Small and Medium Enterprise Scheme (AGSMEIS) among others are currently worth about N3 trillion and the new rate cut will apply to all facilities.
Emefiele further announced the creation of a N50 billion targeted credit facility through the NIRSAL Microfinance Bank for households and small- and medium-sized enterprises (SMEs) that have been particularly hard hit by Covid-19, including but not limited to hoteliers, airline service providers, health care merchants, among others.
He also unveiled some sort of credit support for the healthcare industry to meet the potential increase in demand for healthcare services and products in the country adding that the apex bank had extended its intervention facilities to provide loans to pharmaceutical companies intending to expand/open their drug manufacturing plants in the country.
The CBN boss, who particularly announced a fresh N100 billion loan to support the health authorities to ensure laboratories, researchers and innovators work with global scientists to patent and or produce vaccines and test kits in Nigeria, to prepare for any major crises ahead, had said the healthcare programme will also accommodate hospital and healthcare practitioners who intend to expand/build the health facilities to first-class centres.
He said this was in addition to growing the size of existing intervention to the agricultural and manufacturing sectors in the country while there would be a regulatory forbearance for deposit money banks (DMBs) going forward.
Among other things, Emefiele, specifically said the CBN will immediately grant all DMBs leave to consider temporary and time-limited restructuring of the tenor and loan terms for businesses and households most affected by the outbreak of COVID-19 particularly oil and gas, agriculture, and manufacturing.
The CBN palliatives was also followed by the federal government's decision to reduce the official pump price of petrol from N145 to N125, in a move aimed at dousing the impact of the coronavirus outbreak which appeared to have crippled global economy with catastrophic impact on domestic economies.
Emefiele said the CBN's response had become inevitable given that the COVID-19 pandemic was having significant adverse consequences for both the global and the Nigerian economies.
He said the development had led to "unprecedented disruptions in global supply chains, a sharp reduction in crude oil prices, turmoil in global stock and financial markets, widespread cancellations in sporting, entertainment and business events, the lockdown of large swaths of movements of persons in many countries, and intercontinental travel restrictions across critical air routes in the world.
"These outcomes have had serious adverse implications for key sectors, including but not limited to oil and gas, airlines, manufacturing, trade and consumer markets."
Expatiating further on the initiatives, Emefiele said revenue shortages occasioned by the impact of COVID-19 could make loan repayment difficult for individuals and organisations, who had subscribed to some of its intervention schemes, including the Anchor Borrowers Programme (ABP) and the CBN Agric, Small and Medium Enterprise Scheme (AGSMEIS) among others.
He said: "What we are trying to say is that the burden of taking a loan and the strain of getting revenue to repay the loan has been ameliorated for you to the extent that you pay much less for your loan repayment for a longer period."
Asked if the CBN will also consider a cut in Monetary Policy Rate (MPR) otherwise known as interest rate to further ameliorate the impact of the pandemic, the CBN governor said it could not unilaterally tinker with the policy rate, adding that a decision will likely be arrived at during the Monetary Policy Committee (MPC) meeting slated for next week.
He said: "The CBN would not decree on interest rates but what happens is that as a result of activities in the market, the size of liquidity in the market- interest rate will either go up or come down also depending on the decisions of the monetary policy committee.
"And you all know that as a result of the loan to deposit ratio policy, we have seen that banks over a seven-month period from May 2019 to December 2019 had granted almost N2 trillion in additional credit running across all the sectors of the economy, including households individual and the rest of them."
He added: "In the course of this, interest rates have also come down and we all know that. We know of some corporates today that have gone out to raise corporate bonds and they have raised those bonds at single-digit rates today, which are far lower than the rates at which they would have raised this money in the market even a year ago.
"So, what am I saying? That interest rate is already low anyway but that by our activities and also the fact that we would continue to emphasise and play direct focus on the issue of the loan to deposit ratio, which sort of pushes the banks to lend, and that process of market competition for loans will naturally result in lower interest rate like we have seen today. So we are not afraid of that, we know what to do and that will naturally happen."
Continuing, he said: "But the area where we felt that we needed to speak on directly is that because of the drop in revenues to companies that may be or that will be directly adversely impacted upon by this COVID-19 and economic crisis; because their revenues will drop, that we are saying that if your loan was initially meant to be a three-year loan, where for instance, you were paying on a monthly basis, say you took N10 million and you were paying N100,000 as repayment, we are saying that we are going to grant the banks the dispensation where they can restructure your loan from three-year to six-year, such that in addition to lie interest rate, what you will be making in installments of your loans would have been dropped from say N100,000 monthly to say N50,000 monthly to match the reduction in revenues arising from the impact of coronavirus. So it will naturally get to everybody."
On MPR reduction, he said: "There are so many things the monetary policy committee takes into consideration in its determination as to whether or not to alter MPR. I think we should just wait. Indeed, MPC will be holding next week and I am also sure that with the array of data that will be confronting MPC by next week, they will direct as to whether or not to alter, reduce, raise interest rate."
Meanwhile, several analysts who spoke to THISDAY have commended the apex bank's proactive response aimed towards economic sustainability amidst the current uncertainty.
Specifically, they argued that but for Emefiele's efforts at diversifying the economy through agriculture as well as the revolution in local rice production, the current economic conundrum would have been more severe on the country as there would be further pressure on the fragile reserves for food import.
However, President, National Association of Nigeria Traders (NANTS), Mr. Ken Ukaoha, though lauded by the government's commitment to protect small businesses from the harsh impact of the virus spread, he nevertheless, called for transparency and effective implementation of the palliatives.
He said: "While appreciating the foresight of the present administration on cushioning the impacts of the Coronavirus on the economy, particularly on the MSMEs, NANTS will collaborate with the CBN to undertake critical information dissemination among traders and SME operators, and conduct trainings particularly on the palliatives and their accessibility process and criteria.
"Specifically, we are impressed with the non-collateral loan aspect of the disbursement meant for traders and other Small and Medium Enterprises (SMEs) members. NANTS further calls on the CBN to provide effective monitoring of the planned loans and incentives so that the facility windows do not go the way of previous well-intended financial instruments."
According to the NANTS president: "Such a window must strictly target the entrepreneurs operating within the poverty bracket, and with poverty reduction and sustainable development at the core of their objectives. We equally call on all commercial banks to awake to their pro-development calling and see these initiatives as palliatives that should be implemented with the spirit of corporate social responsibility, with the view to building and strengthening the economy.
"The banks that would be used as disbursement tracks should ensure that all bulwarks that hinder access by genuine applicants are clearly avoided and removed. More so, the process, the access and the approval of applications must be made more transparent and devoid of consideration of political, religious or social affiliation. This is the only way genuine trust can be built by recipients.
"Furthermore, we strongly advise that the financial window should target raising domestic production by increasing the band for actors in the local agricultural commodities sector, so as to reduce unnecessary import bills, and especially as a means of dealing with and addressing the 'coronavirus economy'."
He said: "Women entrepreneurs should also be given serious attention and provided unhindered access to the funds. Finally, while commending the government for this remarkable initiative, NANTS also calls on traders and entrepreneurs nationwide to make use of the opportunity and also ensure accurate and timely repayment of accessed loans. We call on youths among our traders constituency to make use of this opportunity created by the government to build and enhance their businesses with the potentials for creating more employment opportunities in the country."
Also, an associate Professor of Agricultural Economics at University of Port Harcourt, Anthony Onoja, described the policy measures as apt though inadequate at the moment.
He said: "The measures are timely but not sufficient. Salaries of some workers are being owed, many pensioners in some states who are vulnerable to the disease are also being owed salaries while hospital capacities are very weak all over the country. Food prices are still very expensive. If there is going to be a lockdown do we have food reserves to cope? These are some areas that need interventions right now."
Similarly, Managing Director/Chief Executive, Credent Investment Managers Limited, Mr. Ibrahim Shelleng, also commended the CBN intervention adding that implementation must be closely supervised to achieve results.
He said: "The truth is that at least the federal government has reacted positively to help boost confidence in people and SMEs. However, given the drastic drop in oil prices it may be difficult to implement some of these measures. The drop in interest rates and moratorium for CBN intervention funds is welcome given the global halt in production. This will provide some relief to SMEs who will be hard hit by the Coronavirus.
"There will likely be cost push inflationary pressures as a result of inability to Import goods and materials. The N100 billion loan given to the health sector is much needed and will help boost local production of drugs and equipment to tackle the pandemic.
"But the major issue is going to be on implementation of these directives. For example, commercial banks who may possibly suffer some NPLs due to the global shutdown, may not be so keen to drop rates on their lending activities given the increased systemic risks."
However, economist and former Director General, Abuja Chamber of Commerce and Industry (ACCI), Dr. Chijioke Ekechukwu, said the interventions, though commendable, needed to be explained in more details.
According to him: "The palliative of the federal government was clearer than those of CBN. The federal government reduced the pump price of petroleum products. They earmarked certain sums of money to prepare and fight the virus scourge. But when CBN, through moral suasion, asked banks to reduce their interest rates to 5 per cent for loans related or affected by coronavirus pandemic.
"I wasn't clear on which credit facilities were to be affected by their pronouncements. Manufacturers that will clearly benefit from this type of facility were also not clearly known. However, they pleaded with banks to increase the tenor of facilities to give debtors opportunities to pay smaller amounts regularly, may be monthly or quarterly, depending on the conditions, over a longer period of time."
He said:"This gesture presupposes that these debtors will pay back amounts higher than they would have ordinarily paid if their repayment periods were left unchanged. I do not think that is the solution for now.
"We haven't reached the stage of this kind of palliative because the common and average Nigerian will not benefit from this. CBN should concentrate on finding solutions to the threatened and affected revenue base of the country arising from oil price shock and proffering alternative avenues, without impoverishing us with more debt burden."
Nonetheless, the Managing Director, Agusto & Co, Mrs. Yinka Adelekan, in an interview with THISDAY, also commended the apex bank for being proactive, saying the measures would drastically reduce the cost of loans to the power sector, which in turn would enhance banking stability.
She said: "I think the CBN is being very proactive because the impact of the COVID-19 cannot be underestimated. Officially when you look at the loans the banks have granted to the power sector players, giving them a moratorium period is very good in bringing down the cost of debt.
"The fact that they have also dropped the interest rate from nine per cent to five per cent to some sectors would also mean that the cost of funds would reduce, which is quite important at this time. Also, the N50 billion to the SMEs is commendable."
According to her, the intervention for pharmaceutical companies was also essential so as to prevent the spread of the virus.
She said: "The fact that they are going to support the pharmaceutical sector, which controls 0.5 per cent of our GDP, which is very low, however, the first time they are focusing on this at this time is pivotal.
All, the CBN is doing now is definitely the right thing to do at this time."