Michael Olugbode in Maiduguri Borno State Government yesterday lockdown all internally displaced persons (IDPs) camps in the state to check against the spread of COVID-19...
Chinedu Eze The federal government has said the closure of all international airports in Nigeria would last for four weeks in order to curtail the...
Nume Ekeghe Customers of commercial banks in some parts of Lagos had a hard time accessing the banking halls yesterday as banks effected the rule...
Nume Ekeghe with agency report The devaluation of the naira will put pressure on assets of banks struggling to raise asset quality to the regulatory...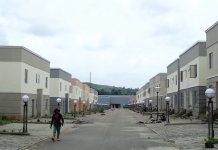 Bennett Oghifo A frontline real estate development firm, Brains and Hammers has rendered an iconic residential development, consisting 3,400 units of different house types, known...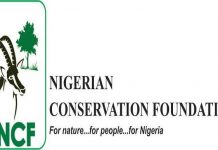 Fadekemi Ajakaiye The Nigerian Conservation Foundation (NCF) in collaboration with the Imo State Government, Federal Ministry of Environment and National Association of Zoos and Wildlife...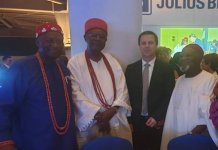 Fadekemi Ajakaiye Two of Julius Berger's longest serving members of its Board of Directors, His Royal Highness Igwe Peter Nosike Anugwu and Engr. Heinz Stockhausen...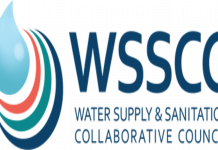 Bennett Oghifo The Water Supply and Sanitation Collaborative Council (WSSCC), Nigeria, has said that the World Water Day 2020 presents a unique opportunity for every...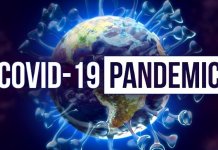 TUESDAY MARCH 24, 2020 COVID-19: FG Gets Tougher, Moves to Deploy Military to Curb Spread •Nigeria records first death as cases rise to 40, spread to...
• Vitamin C: Improves hormone level and fertility in women. Improve sperm quality, motility and protect sperm from DNA damage, thus reducing the chance...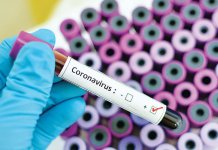 Despite the looming trouble posed by COVID-19, Nigeria waited until the outbreak surged before taking strong travel measures against the virus; an action long...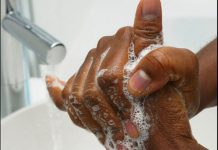 Martins Ifijeh The Lagos State Government has partnered with Dettol's Clean Naija Initiative to educate children on the importance of handwashing and protect themselves against...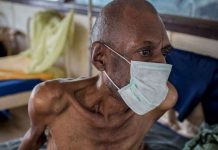 Onyebuchi Ezigbo in Abuja A tuberculosis eradication campaign organisation, Stop TB Partnership Nigeria, has said that Nigeria needed an estimated N85.34bn to control the disease...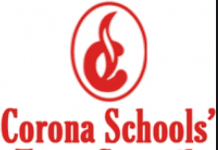 Sunday Ehigiator narrates how Corona Schools Trust Council rekindled the hope of 19-year-old Jennifer Williams, an amputee by giving her a second chance to...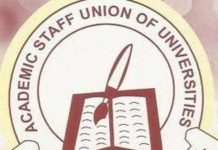 By James Sowole The Academic Staff Union of Universities (ASUU) has described as unacceptable the failure of the federal government to reconstitute governing councils of...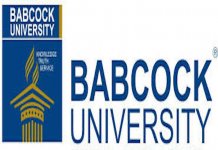 The Vice-Chancellor, Babcock University, Ilishan Remo, Ogun State, Professor Ademola Tayo has reassured students that his administration is working hard to keep off Coronavirus...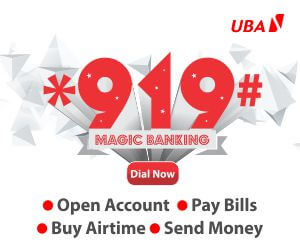 All the stakeholders should come up with a solution to this monstrosity The latest and most heinous dimension to human trafficking in Nigeria is that...